Fundraisers
Spring 2019 Player Card Reprints + Team Cards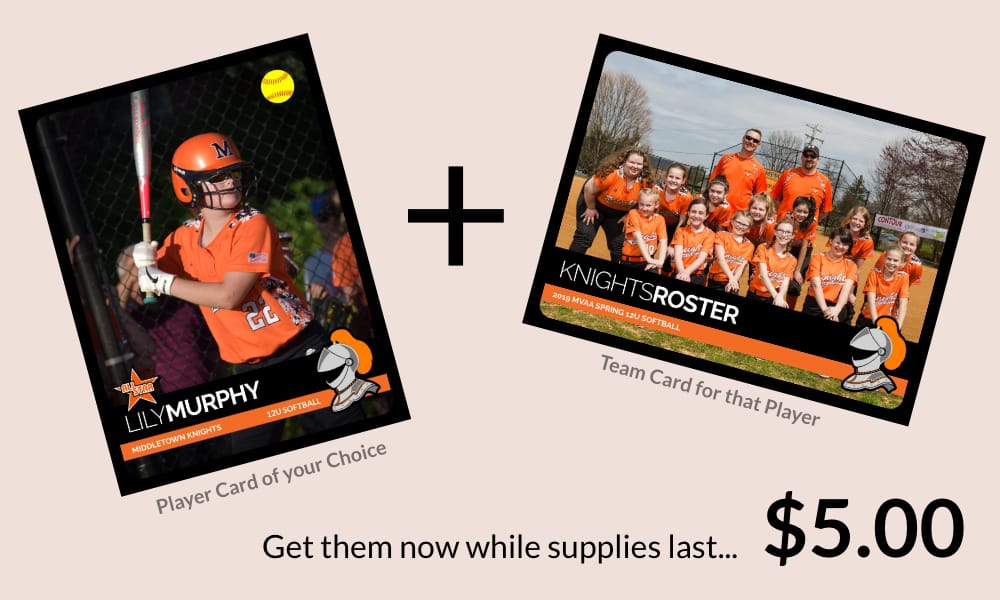 Get a reprint of one player card plus a bonus team card from the Spring 2019 Season for only $5.00 while supplies last!
We are happy to announce that due to the overwhelming response we got about the player trading cards, we have ordered a limited supply of reprints for purchase by parents and/or relatives. And if you purchase a reprint of your daughter/favorite player's card, you'll also get a bonus card - their team picture trading card!
All proceeds go to the MVAA Softball Program!
Step #1: Submit Card Order
Scroll down in the box and be sure to fill out all fields, then hit Submit. If the form does not appear correctly, try this link.
Step #2: Submit Payment
After you have submitted the request form, please pay using the button below. Once your order AND payment has been received, your cards will be mailed.